Ex-Forces | Sitting down with Justin Young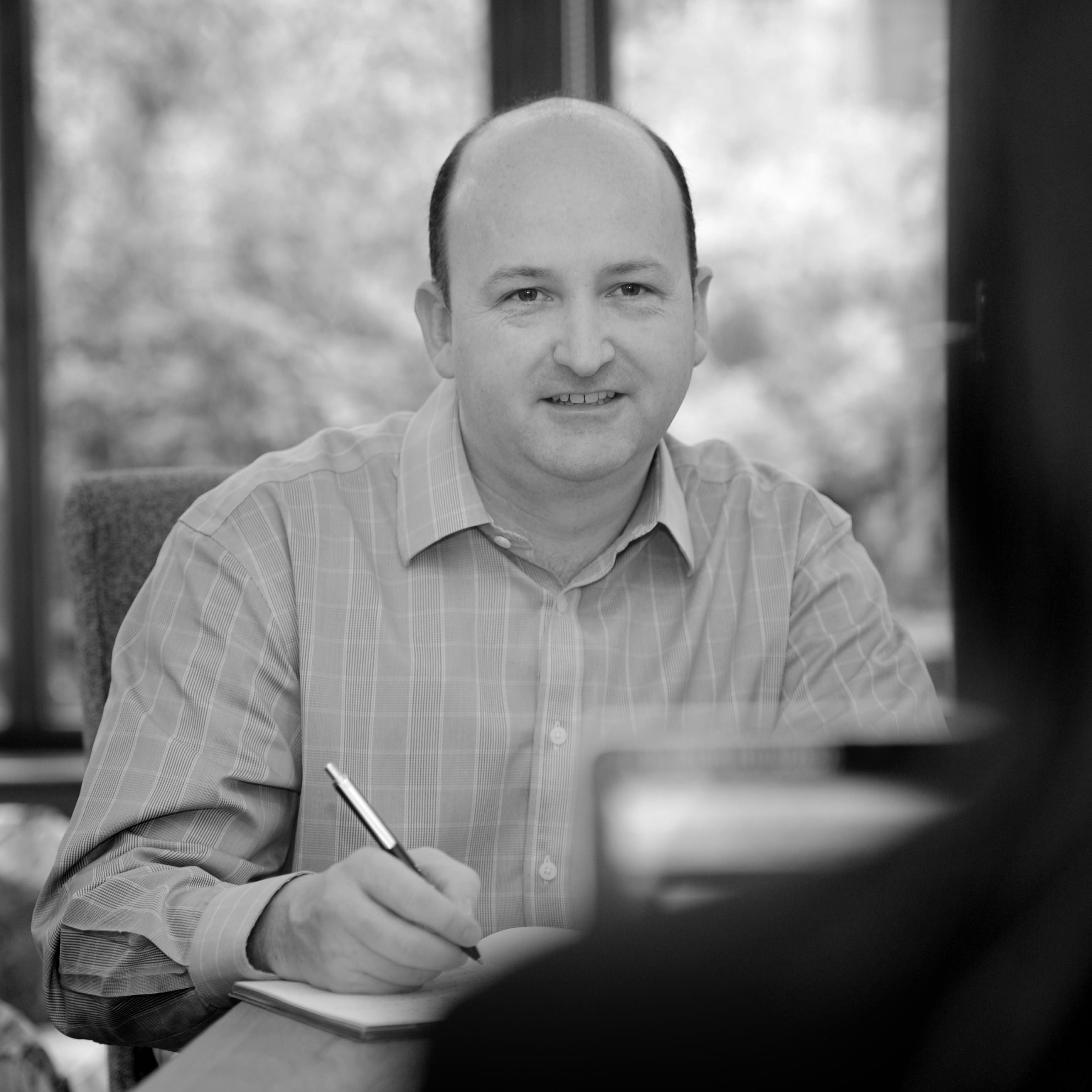 Justin Young
---
Joined in: 2018
Job title: Director of Security & Compliance
We are living in an age where changing your career is becoming more prevalent by the day. In todays world, 'around 70 per cent of working-age people are actively looking for a job change'. More people than ever are deciding to take a step outside their comfort zone, seeking greater fulfilment in a new role.
In this blog we talk to a man who has successfully navigated his way from 16 years of military service, to landing a director's role with the UK's third largest provider of business software.
Justin Young has been nominated for a British Ex-Forces in Business Award, in the Role Model of the Year category. This is in recognition of the leadership and ability he has demonstrated since becoming the Director of Security and Compliance at Advanced.
During our interview, we wanted to find out exactly how his time in the forces had provided him with the skills, attributes and experience that led him to the position he finds himself in today.
Justin's Story
"There is a lot of assumption that you don't have the appropriate skills [needed] for business."
We begin in South Africa, where Justin grew up at a time where taking part in the national service was 'the expected thing' to do. However, his sights had already been set on making that decision from an early age.
Military service runs deep within the veins of the Young family, which gave Justin the inspiration he needed to follow suit as an adult.
He reached the pinnacle of his military career, after receiving a commendation from the head of the army (no less), for building what's now known as the Defence Virtual Learning Environment.
Using a combination of intuition and skill he transformed an existing product that was basic and inadequate and revitalised it. Creating a system that would save £11 million over three years and is still in place to this day.
Getting a chance to engage with technology and innovative security systems as a Regimental Signals Officer invigorated his interest within this field and provided him with the opportunity to discover and follow a new passion. Ultimately, leading him to the role he now finds himself in with Advanced.
That might sound reasonably straightforward on paper. But even an accomplished veteran's CV like Justin's can be easily overlooked in the business world. Apparently, when people attempt to transition back into civilian life, "there is a lot of assumption that you don't have the appropriate skills [needed] for business." But, as we already know at Advanced, CVs don't tell the full story...
This means that when people attempt to leave the forces their service is sometimes seen as irrelevant when it comes to finding other employment. Unfortunately, this then leads to ex-servicemen and women being forced into job roles that fall well short of their capabilities.
When faced with this reality, Justin had no choice but to follow his own path by using his initiative and going down the route of contracting. Through working on various projects and developing multiple security teams for different companies, such as Sainsburys and DS Smith, he established a blossoming reputation.
One day he was approached by a recruiter, informing him that there was an opportunity to become the Head of Security and Compliance within a software company. Settling for mediocrity has never been on his agenda, as he was given the mindset to always "seek opportunity" and when presented with one, to go and grab it with both hands. That opportunity was at Advanced.
Advanced Culture
"Advanced is a place where you can leave your mark."
Your first day at a new company can set the tone for the rest of your time there. The mixture of excitement and nerves is something most of us feel as we walk across the threshold of an office that seems completely alien at first, but then slowly starts to feel like a second home.
Therefore, it is vitally important that you are welcomed and feel part of the organisation as soon as possible. Justin spoke fondly of his first day with Advanced and revealed that to begin with, he didn't have a specific team to come and join, but other colleagues "reached out their hands of friendship," to make him feel at ease immediately.
When I asked him about the culture of Advanced, he shared that the entire business feels like a "community that works together". Justin also spoke of the willingness from colleagues to help each other, even when they are busy themselves.
Justin has extended the opportunity provided at Advanced to former colleagues from previous roles, if he feels they are the right fit for the business. Some confided to him that the company has "changed some of their perceptions about what can be achieved within an organisation, so long as you adopt a meticulous mentality and a hardworking attitude".
Perhaps the most telling thing we took away from the conversation with Justin, was that "Advanced is a place where you can leave your mark." It's somewhere you can impart a legacy.
Advice to Armed Forces
"Once employers realise what skills and abilities you have, you are very much needed and desired."
If you are someone who feels that you've fulfilled your time of service with the Armed Forces and are looking to take that all-important next step back into the civilian world do not undersell the relevance of your abilities.
Justin sums up: "Once employers realise what skills and abilities you have, you are very much needed and desired." You will have faced fears and overcome obstacles that would make most people quake in their boots. Your skills, attitude and experiences will be invaluable to many organisations.