Delivering Excellence
---
Daniel Copping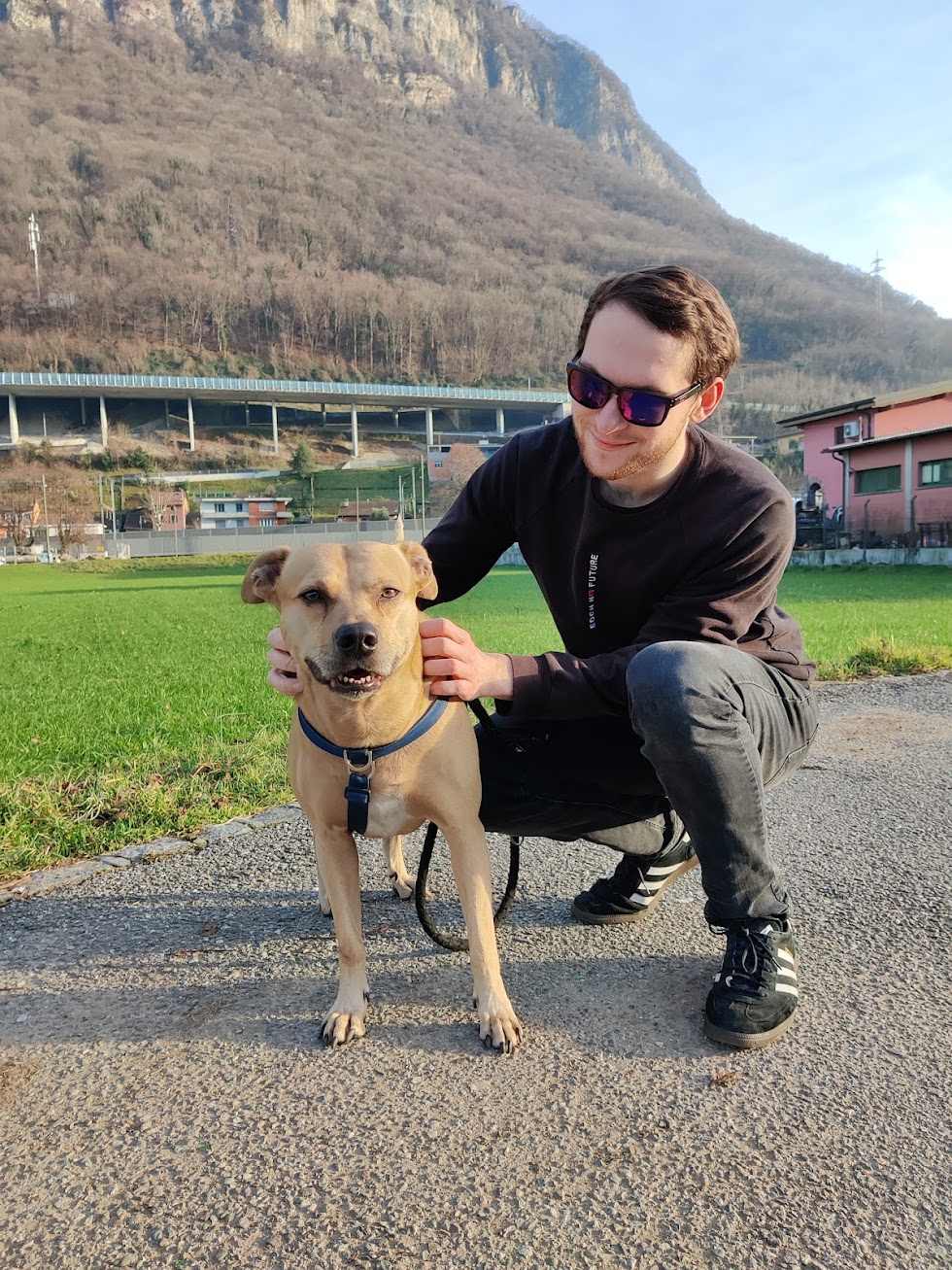 Daniel Copping
---
Joined in: 2020
Job title: Video Production Executive
Whether you're in need of a professional production piece, or a creative curation of video content, Dan Copping is your man. He's received the Advanced Values Award, for Delivering Excellence after consistently showing that he has the skill and propensity to excel in his role as Video Production Executive at Advanced.
My name is Daniel Copping and I'm currently a Video Executive Producer at one of the UK's leading software companies.
I discovered my passion for filmmaking back in year 9 during Mrs. Habgood's inspiring English lessons. She'd previously done a lot of digital marketing in her career, (working for Walkers Crisps), so instead of just teaching us about books, she was happy to try other mediums to make her lessons more engaging.
She used examples such as Hairspray, the film, to show us why they would take certain approaches within scenes to denote messages across to the audience. Her lessons inspired me to learn more about the intricacies of filming and to someday be able to create some content of my own.
"What I do now is setting up the future of how we do things."
When the time came for me to decide which subjects I should take at GCSE, I'd narrowed down my choices to History, Computer Science, and then it was a tossup between Media Studies and Biology to take the final place in my timetable. I came to Mrs. Habgood for advice, and she encouraged me to follow my interests, so I opted for Media.
My fascination for the subject continued to grow the more I studied it, and what intigued me a lot when I was doing media was the actual planning that went into it; having to solve problems to work out how to shoot something successfully, so that you're left with a quality piece of content when you come to the editing process.
I carried on with Media as it had become one of my favourite subjects, and continued to study it till the end of sixth form, and as a result went on to complete a degree in film at Bournemouth University.
During my 3-year course, I was offered the opportunity to take some time out of assignments and lectures, to go and gain some invaluable experience on placement a placement of my choice. I was taken on by a company called Your Cinema, which was comprised of a relatively small setup, and team; that turned out to be very beneficial as it gave me the much-needed experience necessary to thrive within my post-uni profession.
Therefore, after returning to my final year studies and completing my degree, (during a global pandemic), I found myself working for Advanced after applying for the role of Video Production Executive.
Learning on the Job
I think I find myself in a unique position within Advanced, as I'm the first person in the company to have the role of Video Production Executive; there have been people who have done some video stuff in the past, but I'm the first person to have been hired as a video specialist.
It's been quite a challenge and one that I have relished, as it's my first proper job since graduating apart from stacking shelves at Tesco. Producing video content for a company of this size has been a huge responsibility but it's also very exciting to go okay, what I do now is setting up the future of how we do things.
"I'm quite a stats-driven person"
Quite a lot of the time I'm learning on the job, so I tend to learn more about the camera, framing, or lighting every time I shoot in a different situation. By working on multiple projects and productions since I've joined, I've been able to pick up little things, little intricacies, and little ways you can do things and how you can make something look better in the final edit.
One of the things that motivate me to keep progressing is when I compare the content I make now against the stuff I produced over a year ago, and see how much the standard of content has improved.
Feedback
Luckily, since taking on this role I've been given the freedom to express myself and my creativity, especially when I'm working with Jordan (Cooper), on projects like the Mailbox back to office video where we've had the opportunity to push boundaries, breakthrough limitations, and leave a lasting impression, which is exactly what we did.
The most rewarding aspect of my job is just seeing that people are engaging with the content and enjoying it. I'm quite a stats-driven person, so seeing the engagement and positive feedback that we received off the back of the Mailbox video incentivises me to want to work harder to create a similar standard of content.
"My main aim is to try and do something different and create stuff where people go "oh I've not seen that before"
I'm very excited about what the future holds at Advanced: being able to push the boundaries of content further and having the opportunity to experiment with new technologies and try out new techniques, so that we can build and expand upon the range of content the business can produce.
My main aim is to try and do something different and create stuff where people go "oh I've not seen that before" so that I can try and capture people's attention and increase the engagement of video content from both within the business, and across digital platforms.