Internal Mobility
---
Chloe Ternent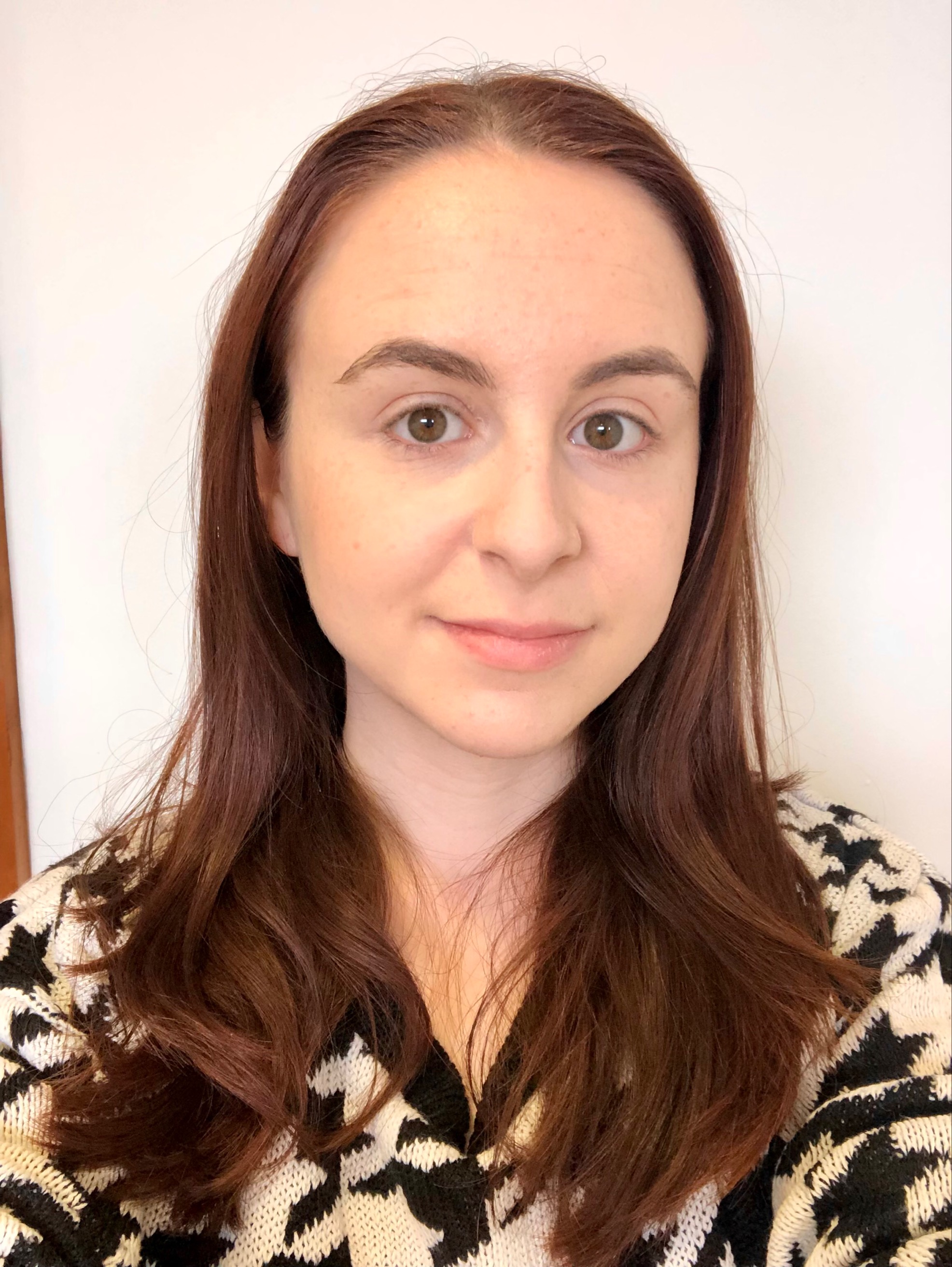 Chloe Ternent
---
Joined in: Oct 2021
Job title: Executive Assistant
Chloe Ternent symbolises the '65% internal mobility' that we proudly promote within Advanced. She joined CloudTrade (an Advanced company) in March 2021 as a Business Administrator. However, recently chose to act upon an opportunity and integrated herself fully into the business by becoming an Executive Assistant.
Read this blog to hear about her career journey so far.
Tell me a bit about yourself, your background, and the journey that led you to Advanced?
So, I guess my career journey began after I completed my master's degree at Northumbria University. After graduating I wasn't sure what I wanted to do or what direction I wanted my career to go into.
That meant I kind of just bounced around a couple of jobs in customer service, retail – that sort of thing. But I wanted to get more experience in administrative jobs and just be able to see how a business works basically.
I came across a vacancy at CloudTrade (an Advanced company), as a business administrator and I just went for it as it ticked all of the boxes in terms of the duties and roles I would be fulfilling in my day-to-day; and thankfully I got the job.
(It also happened to be a job that was located 3 floors above me, in the same building, which seemed too good to be true…)
It was nice to be able to come into a company where I've had a lot of opportunities to do different things - it's nice to be able to put the feelers out and see exactly what I enjoy doing.
Around 6 months into my role at CloudTrade, the business was acquired by Advanced. Then, just a few weeks ago I took the opportunity to integrate myself fully into an Advanced employee by applying for a role as an Executive Assistant; with the added bonus of being able to work in the company's soon-to-be-open Northern Hub; based in Newcastle.
What is it about the role that made you want to apply?
I had been wondering what the next steps I could take in the company were following the acquisition and where I would fit into Advanced. I had some discussions with my manager regarding what my goals were going forward, and following one of these chats he suggested that I should go for the Executive Assistant vacancy that was available, thinking that it would be suited to my skill set.
I've always been interested in what assistants do; however in my career it was never an opportunity that presented itself to me. I think my interest came from having a strong administrative background and an unceasing passion that I've felt about that part of the role. When the chance came to work in something that I love, where I can help and support others wherever I can – I just couldn't pass it up.
I'm a naturally inquisitive person and I always jump at the chance to learn new things; so the idea of working closely with people who are integral parts of the business and getting the chance to learn more from them was also a major factor in going for this role.
It's still early days but I am starting to get to grips with everything. The great thing about Advanced is how much everyone else wants to see you succeed and how willing everyone is to help you. I'm very much looking forward to developing in this role and progressing in my career here.
What do you like to do outside of work?
When I'm not in the office, I do like dragging my boyfriend along to watch horror movies in the cinema and I try do go to the gym as often as I can. When I'm at home I like to look after my pets (I'm a huge animal lover), so I have a shih tzu called Henry and then it might surprise people, but I've also got a bearded dragon called Zuko, who tends to make the odd appearance on Teams meetings when I'm working from home.
(Feel free to take a look at my handsome, spiky boy down below ↓)