Advanced
Top Achievers Club
---
Alex Savage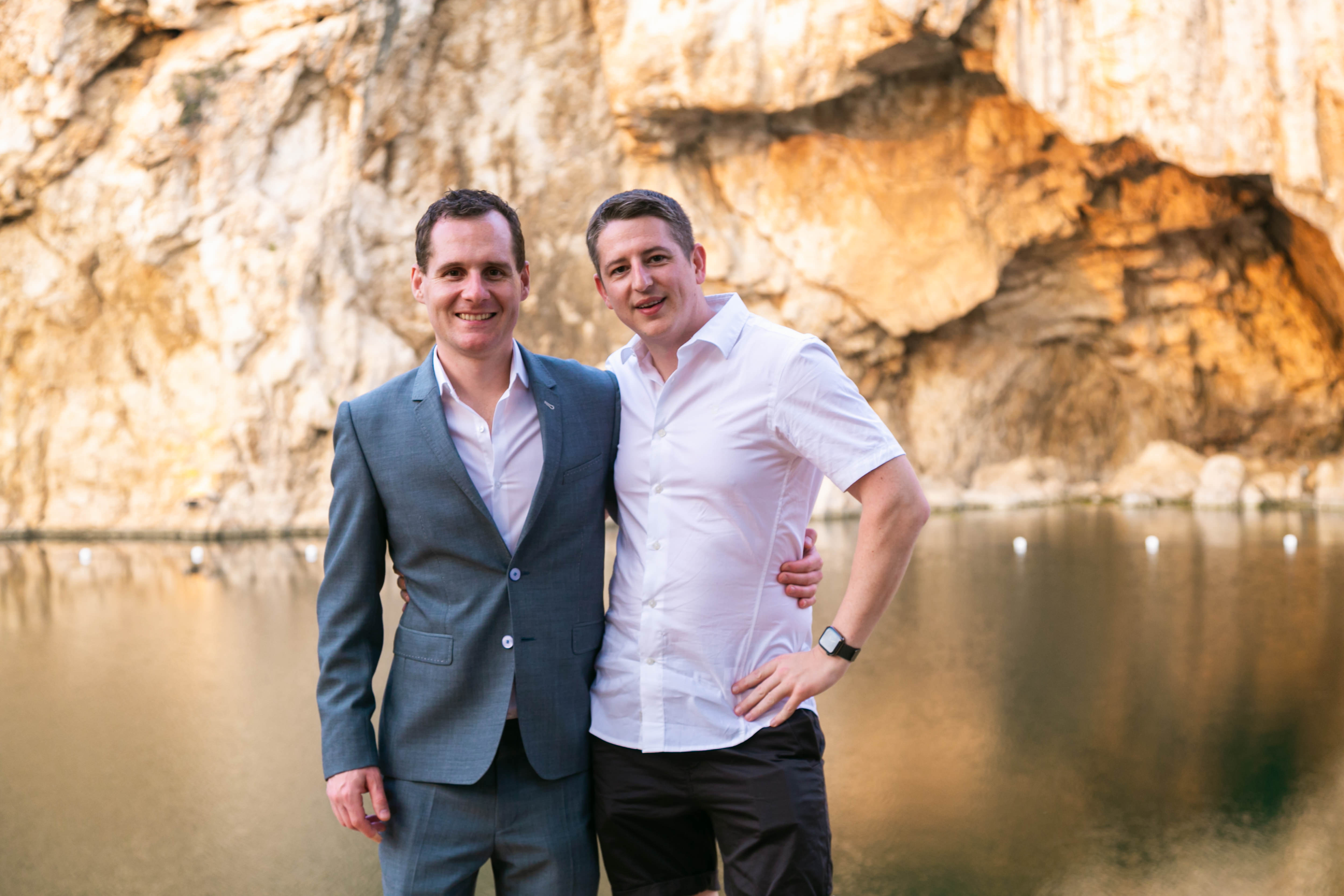 Alex Savage
---
Joined in: May 2015
Job title: Head of Integrations
Every year Advanced picks out its top performers and over-achievers and rewards them with the opportunity of a lifetime. The Advanced Top Achievers club is an experience like no other, and this year – after a two-year absence – the trip was back with a bang. Read this blog to find out how one of our Top Achievers, Alex Savage, got on during his time in Athens, as he recaps on a "money can't buy experience".
To put it bluntly, it was an absolutely amazing experience from start to finish. I have previously heard from other employees who've gone on the trip calling it a money can't buy experience, and it most definitely delivered on that front.
There were around 150 of us in total who went on the trip, and I think it felt extra special, with it being the first Top Achievers Club outing in a post-pandemic world, meaning that those who were unable to go in previous years finally got their chance.
I think the highlight for me was the gala dinner that we were treated to on the final night. Advanced had booked a private event which I can only imagine is what a footballer's wedding feels like.
The food was to die for. We were treated to a massive chunk of perfectly cooked fillet steak, and for pudding, we had what I can only describe as the best profiteroles I've ever had in my life. The setting was beautiful, and we were treated to some amazing entertainment, with some amazing people, who all had an amazing time.
Top Achievers Club Itinerary
So, in total it was a three-day all-inclusive holiday, packed in with incredible activities and experiences. We flew out on a Sunday afternoon, and by the time we'd landed in Greece and made our way the hotel, we were treated to a drinks reception with everyone by the pool area.
It was really great catching up with some people who I hadn't seen for years, and then being introduced to people for the first time also. After the meet and greet everyone proceeded to enjoy their evenings before going out on a trip during the second day in Athens.
This day encapsulated the entire trip; giving Advanced employees a money can't buy experience. Everyone was divided into two separate groups – with each party boarding a state-of-the-art boat – where we were all treated to an expedition to a Greek island, we even spotted a few dolphins along the journey!
The highlight on the return trip was Gordon Wilson (our CEO), playing us his 30-minute dance music set. Before long, everybody was getting involved by adding their favourite tunes onto the ever-growing queue within the playlist.
Then on the final day we were given free time to go out and do whatever we fancied. I wanted to maximise my time there and make the most of the experience by getting up at 7:30 and starting the day by going water skiing, followed up by some wakeboarding which was a lot of fun.
Then later on in the afternoon, I decided to take my colleague Liam for his first scuba dive. Before long we went off the beaten track and found a secluded cove - with a hidden bar which we pretty much had all to ourselves.
We were very intent on making the most of our time out there. It's something that I try and live by when I go somewhere new, so we switched into what I call 'adventure mode' - where you try to have the maximum amount of fun in the minimum amount of time - and I think we were very much successful that day.
I made sure to pre-book a lot of the activities before we went out there so that we could experience as much as we could during our time in Athens.
What were your overall thoughts on the trip?
I have two young children, so my wife had to stay home with them unfortunately, but I was still able to take someone with me, so I chose someone in my team to come out with me on the trip, and as you can imagine he was pretty pleased to be invited along.
The fact that everyone on the trip was given €125 in spending money was an added touch which I thought was a very nice gesture and just goes to show shows how much the company cares about its employees.
The hotel was immaculate, and everything was organised down to a tee. I have to give a special mention to the events team who worked tirelessly to make it the most simple and straightforward process; from picking us up at the airport, to touching back down in the UK. It was an all-inclusive holiday done right.
When I found out I was chosen to go on the trip I just couldn't believe my ears; I heard my name being called out but just didn't react until the person next to me gave me a nudge.
Honestly, I didn't think it was ever going to happen and it was a real honour to be recognised as a valuable participant within the business; it really made me feel like my role mattered and is appreciated by Advanced. I tend to suffer bouts of imposter syndrome, so it's really nice to know that I'm doing a great job and that I'll be rewarded for my performance again in the future if I keep striving to become a top achiever.