How we hire
We don't judge on a cover
Time for a new chapter?
Ours is no ordinary recruitment process. No bias. No barriers. We recruit on aptitude, not academic achievements; on potential not previous experience.
Hear from our Innovation Director
Nick Gallimore
"Here at Advanced we do something very different. Something based around a very straightforward idea. That idea is your future is not limited by what you've done before. Fundamentally we believe that your success in a role is defined by a combination of your attitude, your values and your motives."
Keeping the process simple
Are we the right company for you? Are you the right person for us? Our assessment process is a simple, unbiased way to find out. Want to find out more about your route in to an amazing career?
Step one
Apply Online
Applying for a role with us is easy. If you're ready to start looking, you can find all of our current vacancies below. You can also get to know a little more about who you would be working with and the different teams that make us tick.
Step two
Online Assessment
For every role, we ask you to complete two online assessments: a personality questionnaire and a cognitive aptitude test. These help us to understand your suitability for us, while also making sure we are a great fit for you. These are multi-choice assessments and a link to them will be emailed to you on application.
30mins
Step three
Talent Interview
If we are happy, and you are too, a member of the team will be in touch to arrange a first stage interview. This will either be in one of our offices or via video – whatever's easiest for you! During this session you will be asked to re-complete your cognitive assessment and then this will be followed by a short Q&A to get to know more about you and your talents.
45-60mins
Step four
Group or Video Interview
When we are hiring for multiple positions, we may invite you into our offices to take part in a group interview. This allows us to see how you problem solve, adapt to certain scenarios and collaborate with others.
60mins
Step five
Final Interview
For the final interview or assessment centre, you'll get to meet the people you will potentially be working closely with. We're aiming to get a sense of how we'd work together, so explaining your thinking and asking questions while you get stuck into tasks related to your role is a key part of the session.
Once that's done and dusted, you'll hear back from us as soon as possible. We know that while we're coming to a decision, you are too. To help you make your mind up, hear more from the people you could be working with.
60mins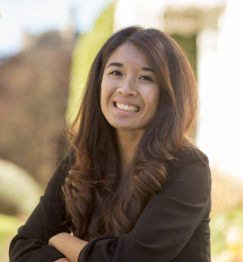 "Most businesses focus on hiring people who have done a similar job before. We do things differently here, and every member of the team are as passionate and enthusiastic about hiring talented people with potential as I am."
Marianne West, Head of Talent
Great people make for a great company
Getting to know the Talent Acquisition Team
Joanna Rafe, Talent Experience Partner
I'm currently working within the Talent Experience team focusing on the recruitment of both entry level and more senior roles across our IT services. A fun fact about me is that I'm able to speak French, having studied it at University and I spent 9 months living in Brussels, which was an experience I'll never forget.
Charlotte Reilly, Senior Talent Experience Partner
I am looking after the Talent Acquisition mainly across our Professional Services, Product and Engineering teams. What I enjoy the most about my role is having the ability to provide people with opportunities in accelerating their career growth and improving their professional lives. In my spare time, I tend to daydream about sunny beaches, waves and palm trees.