Striving for self-improvement
---
Ryan Busst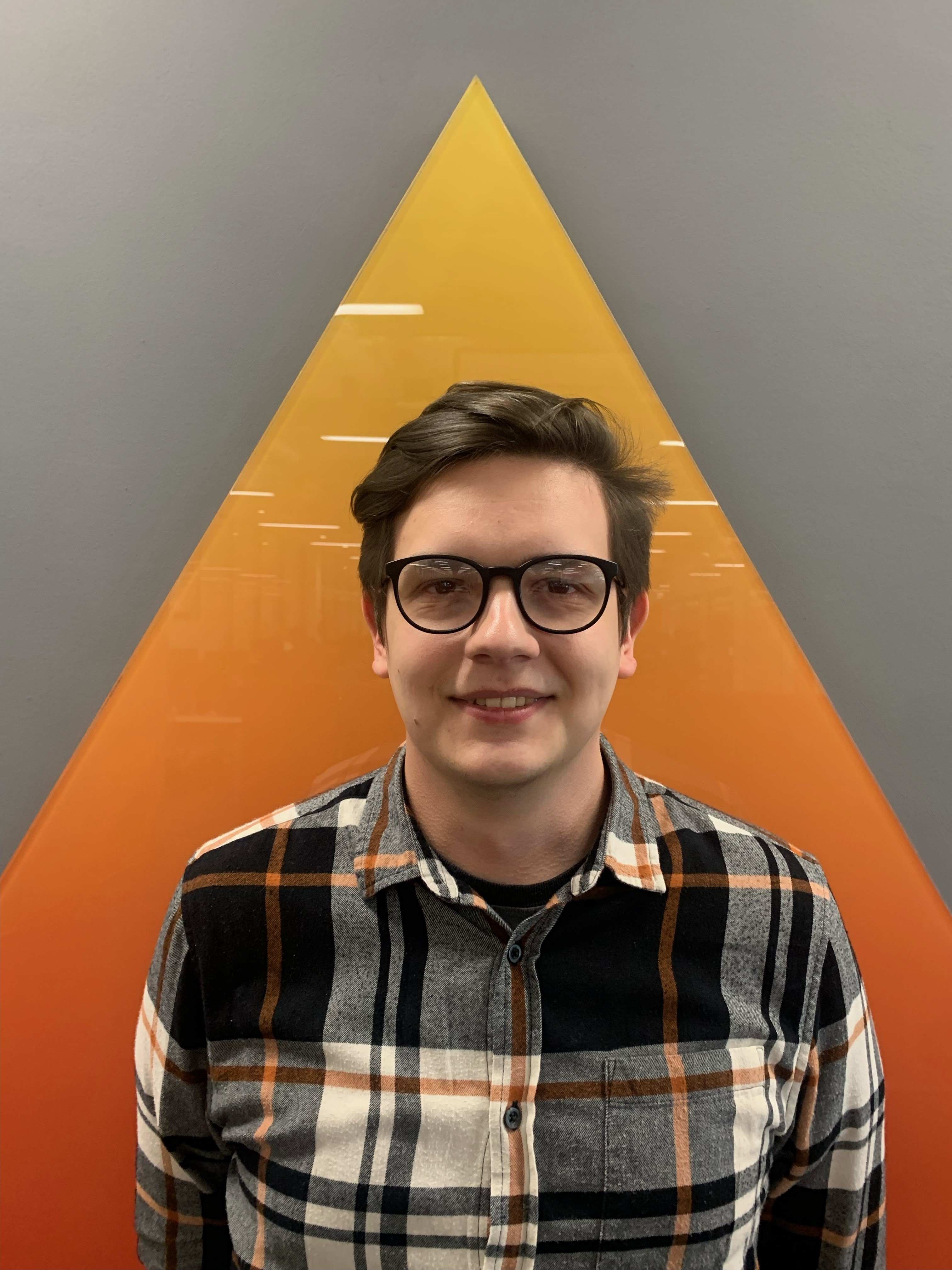 Ryan Busst
---
Joined in: Dec 2021
Job title: Support Associate
Ryan Busst is someone who loves the idea of self-improvement; he's never afraid of leaving his comfort zone by throwing himself headfirst into things: whether that's running, bouldering, streaming video games online, or learning how to play the guitar.
Hence why he recently came up with the idea of starting Advanced's very own self-improvement book club (which is still currently in the works). Read this blog to hear how his career journey has unfolded so far and how he hopes to continue striving towards self-improvement at one of the UK's largest software companies.
Tell me about your career journey so far?
So, I started as many people do in retail, working as a greengrocer. It was around the time that I started saving up to buy my first gaming PC; incidentally triggering an interest in IT that I hadn't realised before.
After that, I bounced around a bit going from one job to another. I found myself taking jobs out of necessity rather than applying for roles that I was actually passionate about.
This led me down a path where I was working long, unsociable hours, causing me to develop sleep apnoea. I was so tired one evening coming home from work that I actually fell asleep behind the wheel on the motorway temporarily, but fortunately managed to regain consciousness before it was too late.
That was the final straw. After my near-death experience, I decided to take a completely different turn and started my own dog training business, which then became my sole focus for a few years.
An opportunity then arose to return to work at Aston Martin that was too good to turn down, but unfortunately had to be cut short as I was made redundant because of the pandemic. My path then turned towards an insurance company where my passion for IT and software was reignited.
A few months down the lie I spotted an opportunity to go and work in something that I was genuinely interested in; working as a Support Associate at Advanced.
It sounded like the perfect role for me, and after speaking to a friend who works in the software industry (who'd heard amazing things about Advanced), my mind was made up and I decided to apply. Fortunately, I managed to successfully navigate the CCAT tests as well as the rest of the interview process, and here I am today a few months down the line.
What made you want to start a self-improvement book club?
Essentially it all came about after a conversation that myself and a colleague had regarding books that we've both enjoyed reading; as both of us are really into the notion of self-improvement.
A lot of the hobbies that I have all involve trying to better myself in some way; the books that I read are mostly nonfiction so I can learn something from them. When I go bouldering, (rock climbing with no rope/protective gear), it's a nice side effect that it helps you build muscle and lose weight – but the part I particularly enjoy is that it's something that I can keep working on and keep getting better at.
The same applies to running. Even though I can admit that I'm not the biggest fan of going for a run; it's something that you can keep progressing in over time, by setting new PBs, continuously getting fitter, and improving your form over time.
So, we both started chatting one day and it was almost like a joke at first that we should start a book club and then I thought to myself – what if we just go and do it?
Our idea and vision of this club is to create a community within Advanced where people come in to collaborate and contribute towards our collective goal of continued self-improvement; whether that's in your day-to-day life, work targets, mental health, financial goals, or anything like that.
We want this to be a small society where people can share ideas, recommend readings, and learn from each other on how to improve every aspect of their life.
As an example, I'm currently reading a book called Shoe Dog by Phil Knight, the CEO of Nike. Personally, I have no interest in trainers or anything like that, but his progress through business is really eye-opening and I think can be applied to any business that you make or any struggle that you may have – you know that you're going to have setbacks and there are things that you can do to overcome them.
How is Advanced helping you attain your goal of self-improvement?
Everyone that you meet tends to want to help you out in some way, and you're always being reassured that there is no such thing as a stupid question. It's an environment that's filled with like-minded people, who all want to go forward by progressing together as a business – even if some people want to progress at different speeds as even slow progress is still progression.
It's all been an extremely positive experience for me so far, and I get the vibe that everyone in the team wants me to do well, and if you want to push yourself further to progress up the ladder then the opportunities are there for you go and grab.
At Advanced it seems a lot more like they're interested in you as a person; they see your potential and want you to develop as much as possible. Therefore, I feel very lucky to be at a company with a collective ethos that matches up nicely with my own mindset of continuous development and self-improvement.