Most Recognising Manager
---
Ollie Black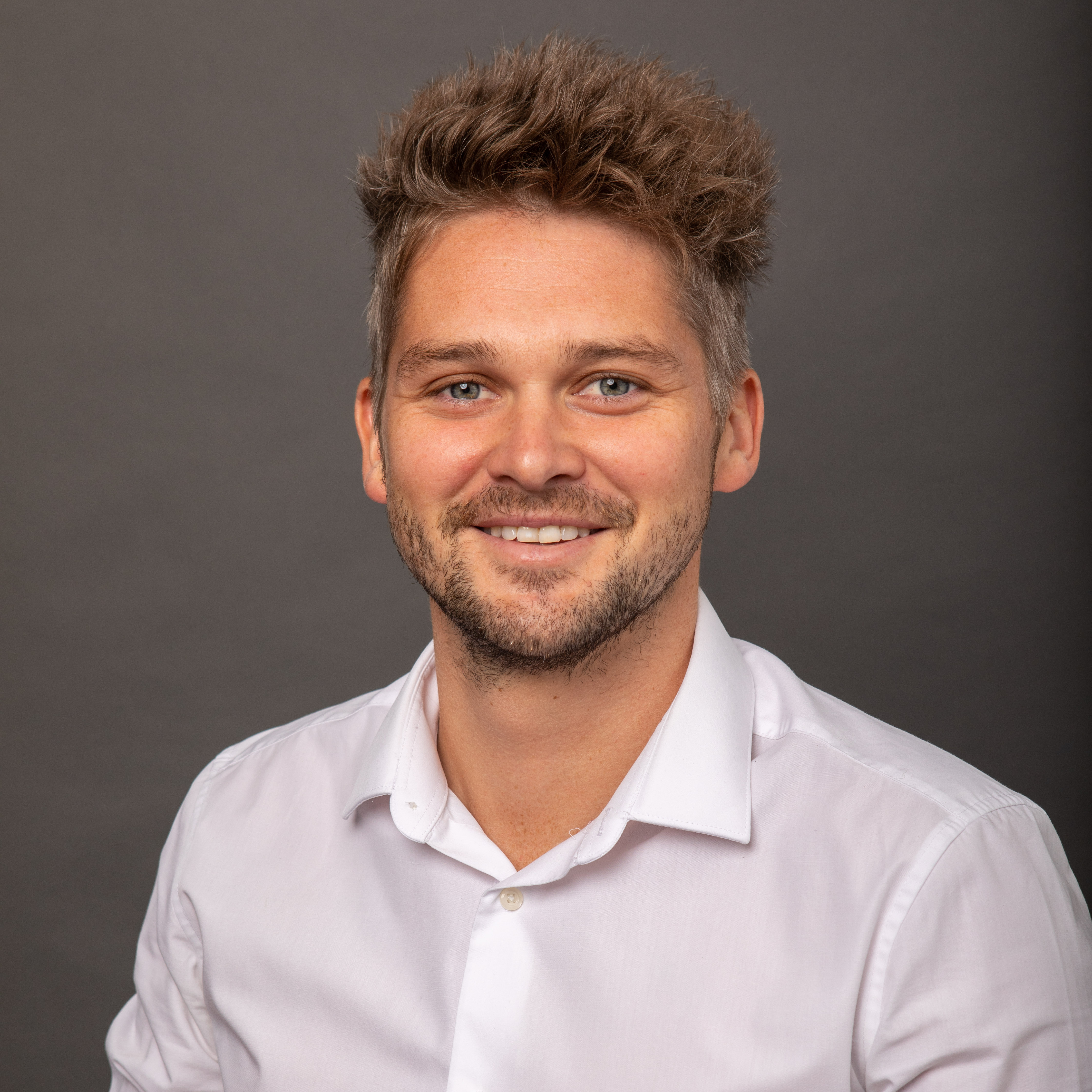 Ollie Black
---
Joined in: August 2013
Job title: Head of Marketing Performance Management HCM
Off the back of the Best Companies bHeard survey results, Ollie Black was voted as Advanced's Most Recognising Manager.
Since joining the business in 2013, he's taken on a variety of roles; his most recent being the Head of Marketing - Performance Management HCM.
We sat down with Ollie: a die-hard Sheffield United fan, and avid golfer, to find out what makes his team tick in Marketing Performance Management.
Most Recognising Manager
How would you describe your management style?
Okay so… good question. I guess when it comes to management for me, with my team, I'd like to think that I'm very much a people person; I like to get to know the people I'm working with. For me, the most important aspect of management is communication.
That's why, when we're on calls with the team and working together it doesn't always have to be work-orientated. We like to get to know about each other's personal lives and what everyone did on the weekend and stuff like that. I think it's all about the culture and the communication; ensuring that the team are all happy in their roles.
I want the team around me to feel empowered: I never want to feel that as a manager that I'm a blocker or someone who's stopping them from doing their job or making them unhappy. Because there's a lot of amazing talent within Advanced, we have a lot of ambitious targets and a lot of things to achieve.
So I guess if the team aren't feeling empowered and comfortable making their own decisions and trying to develop themselves, it kind of stops us from... I'll use a value, executing at pace.
What is the best part about being a manager?
I love seeing the team do well in their jobs and to oversee their progress. For example, if there's an area that one of the team aren't comfortable in, like conducting a high-pressure presentation, it's very gratifying to see them go in, take on that challenge headfirst, and absolutely smash it out the park.
It's really rewarding to see the people I work with within my team develop. Seeing them come into work with a smile on their face, telling me that they're happy and well. However, it's essential that if you find someone in the team who is struggling, that you go and discover the root of the problem, and figure out why it's happening.
When the team is coming into work happy and they're enjoying it, then that gives me a good feeling as a manager because it makes my job a lot easier, and tells me I'm doing something right.
"Having started my role remotely, Ollie has always done the upmost to make sure I have felt supported and included. Having regular check ins has allowed me to discuss any areas that I need support with and has allowed me to develop in my role. He really makes the time to appreciate the efforts of everyone in the team which makes everyone feel motivated within their role." - Kelly Stocker, Customer Advisory Executive at Advanced
How do you motivate your team?
So, every morning at 9:30 we have a 15-minute call, this is one where we'll jump on and discuss the priorities for the day. Also we'll probably have a chat about what happened on The Apprentice the night before or something.
Generally, it's a nice early morning meeting where everyone just goes through their day. It's a chance to make sure everyone's on track and comfortable with what they're doing, and that if they have any issues with anything then they can raise it with me.
It's been so useful especially going forward with hybrid working; with some people being in the office, and some people being at home – it still means that we all feel like a team because you're still speaking to everyone on a daily basis.
When the communication isn't there, that's when work slows down, and people start to get unmotivated. Also, when you're not speaking to people regularly, your mental health can start to be affected, so it's vitally important to stay connected with your team.
So, making sure we all speak to each other face to face whether that's on Teams or in person every morning just for 10 minutes, that's kind of key to keeping that team energy going.
How has your ability to motivate your team changed since working remotely?
I know receiving feedback is very important for me and is really helpful for others as well.
Obviously I'm going to preach about the product that I am promoting: feedback in Clear Review is brilliant. I absolutely love it and so beneficial to employees in so many ways whether it's engagement, motivation, mental health, all that side of it.
I try and give feedback to the team and also to anyone in Advanced who's done something well, even if it's constructive feedback. I know that for me personally if I receive feedback, it feels great to get that gratification from someone else that you've done a good job on something.
I think that's really good for motivation – it certainly helps to spur me on, and I'd like to think the same for the rest of the team too.
"What I like most about Ollie is how supportive and encouraging he is. When you have a manager who believes in you it makes you believe in yourself. I've never once struggled in silence, as I always know Ollie is genuinely happy to help out in any way possible. Overall, I feel truly supported and appreciated in my role, which in turn enables me to work better." - Hannah Hirst, Content Executive at Advanced
What is the most important part about being a manager?
Instilling a culture within your team; I think that's very important. You look to your manager for support at times, and if your managers there moaning about something then that's obviously not what you want to hear as an employee.
It's really important to have that positive attitude in what you're doing; showing that things can be done and being there to support the team wherever you can. I also think helping people develop is very important.
I don't think many people want to be in a job where they feel like they're stuck in it: where they're not developing, not progressing, not learning anything; because that's when you get bored, you switch off and become unmotivated.
What are your ambitions for the future?
Progression is always really important for me, and that's why Advanced has been such a good fit for the last 9 years. There are always opportunities at Advanced, even if you want to go into a different area of the business.
At the moment I'm the Head of Marketing for Performance Management, but I'd like to be in the Marketing Leadership Team. I want to keep going up and get to as high as I possibly can get with Advanced, and I want to keep working with as many great teams as possible.
I don't want to stop, I want to keep enjoying my time, I want to keep working with the amazing people I do, and I want to keep progressing.