Why Santa's sleigh came out in July
---
Martin Hulbert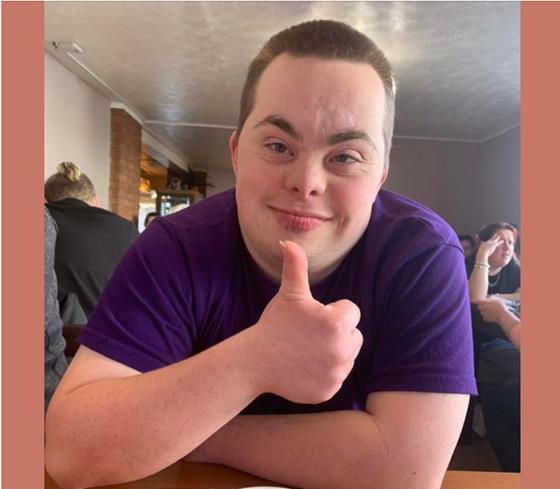 Martin Hulbert
---
Joined in: November 2016
Job title: Account Manager
A few weeks ago, Martin Hulbert decided to bring one of his Summer Fridays forward to go and give somebody an incredible opportunity.
Find out what impact Martin's selfless actions had on a 20-year-old named Bradley, as it made his last day at school extra special; filled with supercars, sleighs, and Santa Claus.
My name is Martin, and I'm the chair of a local charity in Burton-on-Trent, helping schools to 'poverty proof' their Duke of Edinburgh's award. We strive to deliver expedition equipment to those in need at a fraction of the price, enabling far more students the opportunity to take part in and complete their D of E awards.
We have two schools that currently use our services, and fortunately, there are plans in place for us to be taken on by a further two schools next year. For us as a charity, it's all about making sure that people can afford to do the things that they enjoy.
One of the key challenges that we face as a charity is that our only fundraising event currently runs in December; involving us towing Santa Claus on his sleigh around a number of nearby villages. It was actually on one of these visits that we came across Bradley two years ago.
Brad's mum had got in contact to say that it was his eighteenth birthday and that he's absolutely bonkers about Christmas, wanting us to come and wish him a happy birthday. However, this was in the winter of 2020, when the country was heading towards another lockdown. Despite this, we managed to organise a meetup for Brad with Santa, and he was allowed to ride in his sleigh with some of his favourite songs being played–and ever since then, we've been able to build a special relationship with Brad and his family.
Then, around two months ago, Bradley's mother reached out on Facebook, asking if anybody had a special vehicle such as a limousine, special car, lorry, or motorbike to take Brad to his last day at school. This post practically went viral and received an outpouring of support with bikes, lorries, and souped-up cars – you name it, being offered up left, right and centre.
One lady then commented on the post saying that "it's a shame you can't get Santa and his Sleigh". Fortunately, my wife Karen saw that comment, and I reached out to Brad's mom straight away asking if that was something they'd be interested in. Within seconds she replied to me saying "yes please, that would be perfect".
A motorbike enthusiast then got in contact, saying that if we've got Santa's sleigh; we'll provide you with an escort to the school. This meant that Brad, who lives in Etwall (around 30 miles from the school), was picked up by a McLaren Spider, and was then escorted to a leisure centre in Long Eaton where Santa was waiting for him.
Then, for the final stretch, Brad jumped in with Santa in his sleigh, and you can just see how much it meant to him as he celebrated jubilantly and then goes on to fist bump every single motorcycle rider who escorted them afterwards. It was such a special way for him, his classmates, and all of their parents to commemorate their last day at Long Eaton School.
Out of the eight kids that were leaving the school, Bradley was the only one amongst them who didn't require a wheelchair. It certainly hit a very emotional note for everyone who was in attendance when we played 'This is Me' from The Greatest Showman, a song that means so much to everyone who attended the school.
If you take a moment to take in and listen to the words in that song and try to envision it from the perspective of someone who is handicapped or disabled, then you can tell why it resonates with them so much as there's a deeper layer of meaning behind the lyrics.
The day was so much fun for everyone who was involved – even if we did get some funny looks along the way there – after all, it's not often you get to see Santa and his Sleigh out and about in the July sunshine. It was great for me that I was able to take my Summer Friday afternoon off a day earlier to take part in a great cause such as this, that clearly meant so much to Bradley and his classmates.