Ramadan with Advanced
---
Maria Ahmed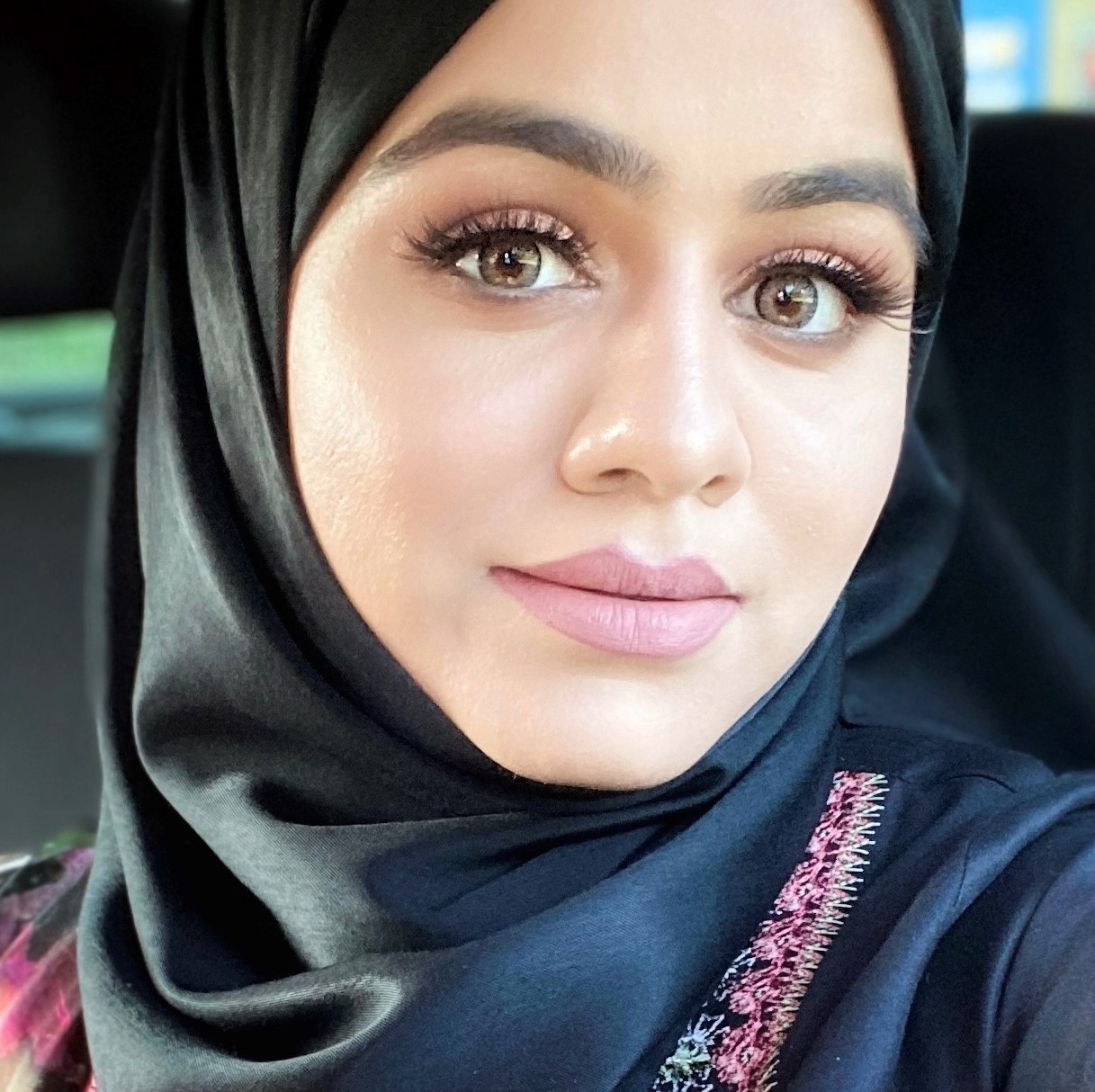 Maria Ahmed
---
Joined in: Sep 2021
Job title: Internal Communications Executive
This April Maria Ahmed, one of our Advanced employees, along with 2 billion other Muslims around the globe will be partaking in Ramadan over the course of 30 days. Ramadan is one of the most sacred times of year for Muslims, as they dedicate their time to observing fasts, studying the Quran and remaining in continuous worship and prayer.
We spoke to Maria earlier this week to find out what Ramadan means to her and her family. She reveals the three biggest challenges that she faces during this period, the importance of stepping back from everyday life, and goes on to explain how her team, manager, and the wider business are catering to her needs throughout the ninth month of the Islamic calendar.
What is Ramadan?
"Ramadan is a month in the Islamic calendar where we fast for either 29 or 30 days, depending on the sighting of the moon, according to the lunar calendar. This act of fasting (known as sawm) is one of the five pillars of Islam - actions every Muslim is obliged to fulfil. Throughout this period, from day one to thirty, we cannot eat or drink from dawn to sunset. It is a month of worship and devoting our time to strengthening our connection with God. We spend as much time as we can studying the Quran, enhancing our Islamic knowledge, and doing charitable work. However, not all are able to fast, so they are exempt – i.e., people with an illness or disability; the young and elderly; and those who are either pregnant, menstruating or nursing.
Can you describe a typical day in Ramadan?
"Last year I was working for a different company, so I was always battling my broken sleep with being up on time for my 9am start. This year will be quite different since it's my first Ramadan with Advanced, and that too working from home. So, the way it normally goes is everyone wakes up just before dawn (4:30am BST) to have their breakfast, drink plenty of water and begin the first prayer of the day. In my household everyone then tends to go back to sleep to get in a few more hours of rest before starting the working day. Once work has finished and the daytime prayers have been completed in between, everyone gathers in the kitchen later in the evening to begin preparing dinner. Then comes the time to break our fast (8pm BST), so we all rush to our seats at the dinner table and pass around the plate of dates, which is the traditional fruit we break our fast with."
"For me, this is a very precious time - one of my favourite things about Ramadan is how we all pause our busy schedules and reconnect at the dinner table. Funnily enough, it's no longer about the food for me anymore – I've realised that it's actually the valuable time with my family that I've been deprived of. And I guess that is what Ramadan is also about – taking a step back and just absorbing all the love and support you're surrounded by. We really should count our blessings."
"After dinner, everyone then congregates either at the mosque or at home for the final prayer of the day. Many continue to spend their night in prayer to make up for missed time during their working day. And then before we know it, the month passes by with a blink of an eye, and we can't help but feel a sense of emptiness when it's over. To celebrate the ending, we then rejoice with the festival of Eid-ul-Fitr, which usually lasts a couple of days."
How is Advanced helping you during Ramadan?
"I'm very lucky to be in a role at a company where they are adhering to my personal needs during this important time of year. I've had a chat with my manager; who's made it clear that my work-day schedule can be as flexible as I need it to be throughout Ramadan. I'm open to going into the office or working from home depending on what suits me, which I am extremely grateful for."
"I won't know what my actual schedule will look like until Ramadan begins; it might be that I start earlier and sign off earlier, or I might start later in the day and work into the evening. This will be something I need to work out based on what is going on in my diary in the coming weeks. I am just so appreciative of Advanced offering the option of flexible working for people like myself. It is really reassuring to know that I can work at my own pace, in my own space. I'm also fortunate enough to have an accommodating manager and team who are willing to cater to my needs; whether it's moving around meetings to suit my timing or letting me off early – every gesture goes a very long way."
What challenges would you say you face during Ramadan?
"I would say the main struggle I always face initially is not being able to have my mandatory cups of tea throughout the day. I'm as regular as clockwork when it comes to tea! It's always a shock to the system to begin with but then eventually you get used to it. Apart from my caffeine fix, I'd say the hot weather always makes fasting so tough. When the temperatures start to soar, all I can think about is downing litres of iced cold water. Other than that, my lack of physical exercise always gets me down. I try my best to hit my daily step count during my morning and afternoon walks but sometimes I'm just too mentally and physically drained after a long day of work. So those would be my top three challenges: No caffeine, hot weather and the lack of physical exercise."
How important is Ramadan for you personally?
"For me, it's a time to regroup and remind myself of my purpose as a Muslim. I can get so caught up in worldly things (as we do) that I tend to lose focus of my end goal. So, Ramadan is an opportunity for me to reboot and reflect on my intentions. It's a chance for me to grow spiritually and a reminder of how grateful I should be for all the blessings around me."
"It's now become more than that for me over the years. I lost my mum when I was 16, and just like fasting is a pillar of Islam, she was the pillar of our family. Our fondest memories with her are during this time of year, so now every time Ramadan comes around, so does her legacy. Our dinner table memories continue to live on."