Palace to Palace 2022
---
Lewis Singleton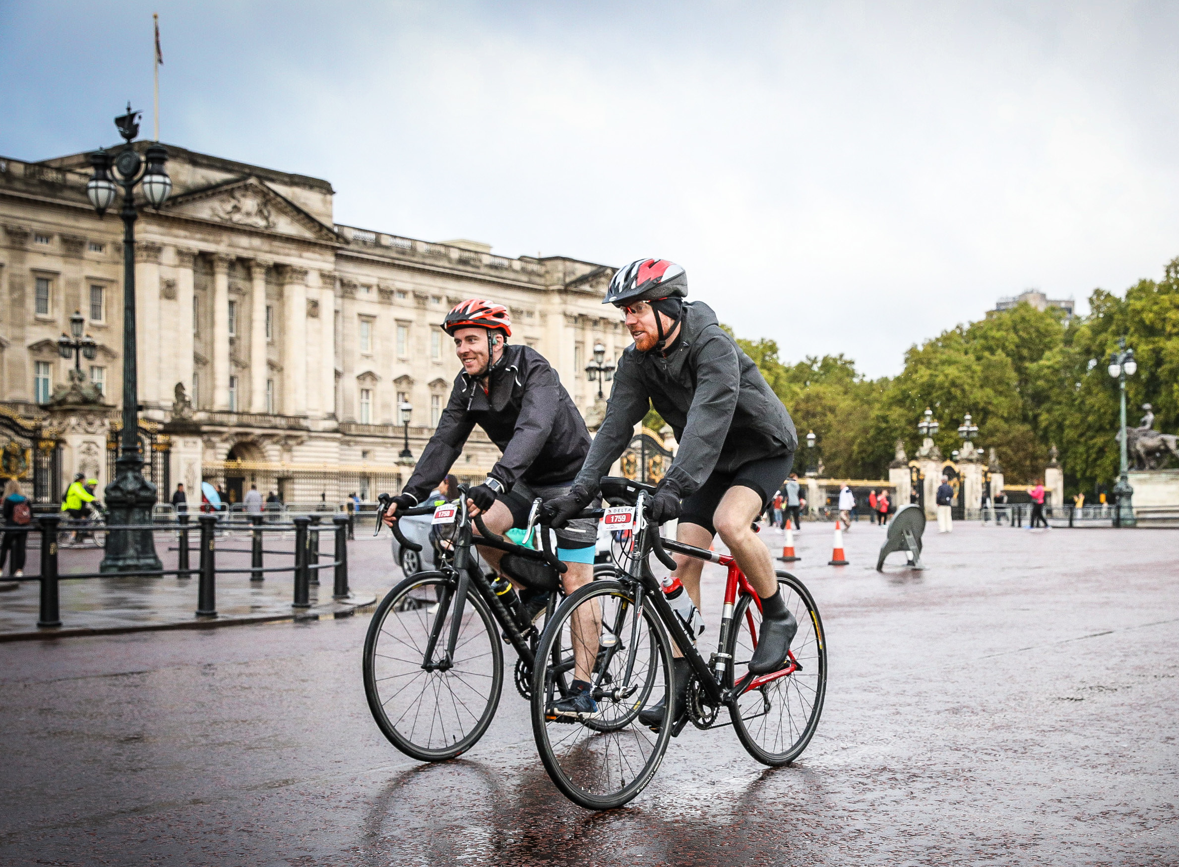 Lewis Singleton
---
Joined in: August 2016
Job title: Associate M&A Integration Manager
On the 25th of September, Lewis Singleton and his colleagues will be taking on Palace to Palace; a fundraising event aiming to help keep young people on track towards a better future.
The event itself comprises of a bike ride which commences at Buckingham Palace in the centre of London, before concluding at Windsor Castle. Riders have to decide if they want to partake in the 'Classic' 45-mile route, or the more challenging 'Ultra' 90-mile-course, which Lewis himself is taking on.
Having previously taken part in the event in 2019 Lewis knows exactly what's in store for him and the rest of his team during the 140km challenge – read this blog to find out how the Advanced Palace to Palace team are intending to prepare for the event and how Lewis is planning on utilising his afternoons off during his #SummerFridays.
Preparation
To tell the truth I am an avid cyclist; I cycle all the time and tend to spend go on bike rides most weekends to get some form of preparation in. I recently took part in a cycling event that was spread out over 2 days where I covered 250km, whereas this time on the palace-to-palace ultra-route I'll need to cover a distance of around a 140km in one stint - so it's definitely a challenge I'm looking forward to.
There's a whole team of us training individually at the moment, but we are in the process of organising some training rides together as a team. However, I think that the biggest problem we're going to have is that we're quite geographically challenged – with members of our team being spread out all over the country. That being said, there are things we can do to overcome this hurdle; using software such as Zwift (online cycling training), we can sync up on our rides virtually – allowing our bikes to pair up with the technology, enabling us to keep tabs on our teammates, as well as creating a smooth and realistic cycling experience from home.
The Advanced P2P Team
So, there will be 11 employees representing Advanced in the Palace to Palace challenge out of the 3000 riders taking part overall. Most of the team are going to be atempting the Classic route, however, myself and a few others will be pushing ourselves to take on and conquer the Ultra 90 mile course. I do consider myself to be a very competitive person so I'm relishing the opportunity to take part in a well-run and intense race setting.
I've taken part in this challenge before and there's something quite nice about cycling around central London. The fact that the race begins outside of Buckingham Palace on a Sunday morning, surrounded by a great atmosphere makes it a very exciting prospect. I feel like it's just a great day out from start to finish, there's always a great atmosphere, loads of riders to talk to, and then to top it off you get to the finish line at Windsor castle and there's a fantastic view of Windsor.
What does cycling mean to you?
As I said, I'm incredibly competitive so I'm relishing the race element, however, Palace to Palace is pretty casual in comparison to some of the other cycling events I've been involved in. When I went in 2019, people were turning up in fold-up bicycles and Boris Bikes, so it's nice that you get to see a nice mixture of people; both those who like to take part competitively and some who just want to come along to have fun and raise money for a good cause.
It was actually during the first lockdown that I started to get into my fitness, before then I would have considered myself to be quite a lazy person if I'm being honest. However, in lockdown, just like everyone else, I had a lot of time on my hands and nothing was going on. Therefore, one day I thought to myself that I was going to get fit, be more active, and be healthier in general. That's when I took up cycling, and then slowly introduced running into my routine as well, so that I was getting a good mix of cardiovascular fitness that targeted different muscle groups, and eventually I started to excel in both of them.
I'm also a part of a cycling club in Birmingham so I do take part in a lot of rides with the local cycling community. So far in 2022, I've done about 1000 kilometres – meaning I've spent 65 hours in the saddle throughout 660 rides this year. I just love getting out on the bike during the summer months, I also try and fit running into my routine as much as I can but this time of year it's just a great feeling to go out on the bike and do some exercise.
Will you be spending your Summer Fridays out on the bike?
I tend to go for early morning rides on a Sunday as I've managed to work that into my routine quite nicely. I think what I'm planning to do mostly with my Summer Fridays is use them to go to the Commonwealth Games in Birmingham. I've got tickets to go and see cycling, powerlifting, athletics and badminton events – so it's likely that I'm going to be using most of my afternoons off to go and see some of those, which is going to be good fun.
I live right in the city centre so it's a great opportunity for me to go and see some of the sports that I'm passionate about, therefore I feel very grateful that Advanced offer this chance for employees to have some much-needed time off during the Summer months.