A Christmas Carol
Drew Toynbee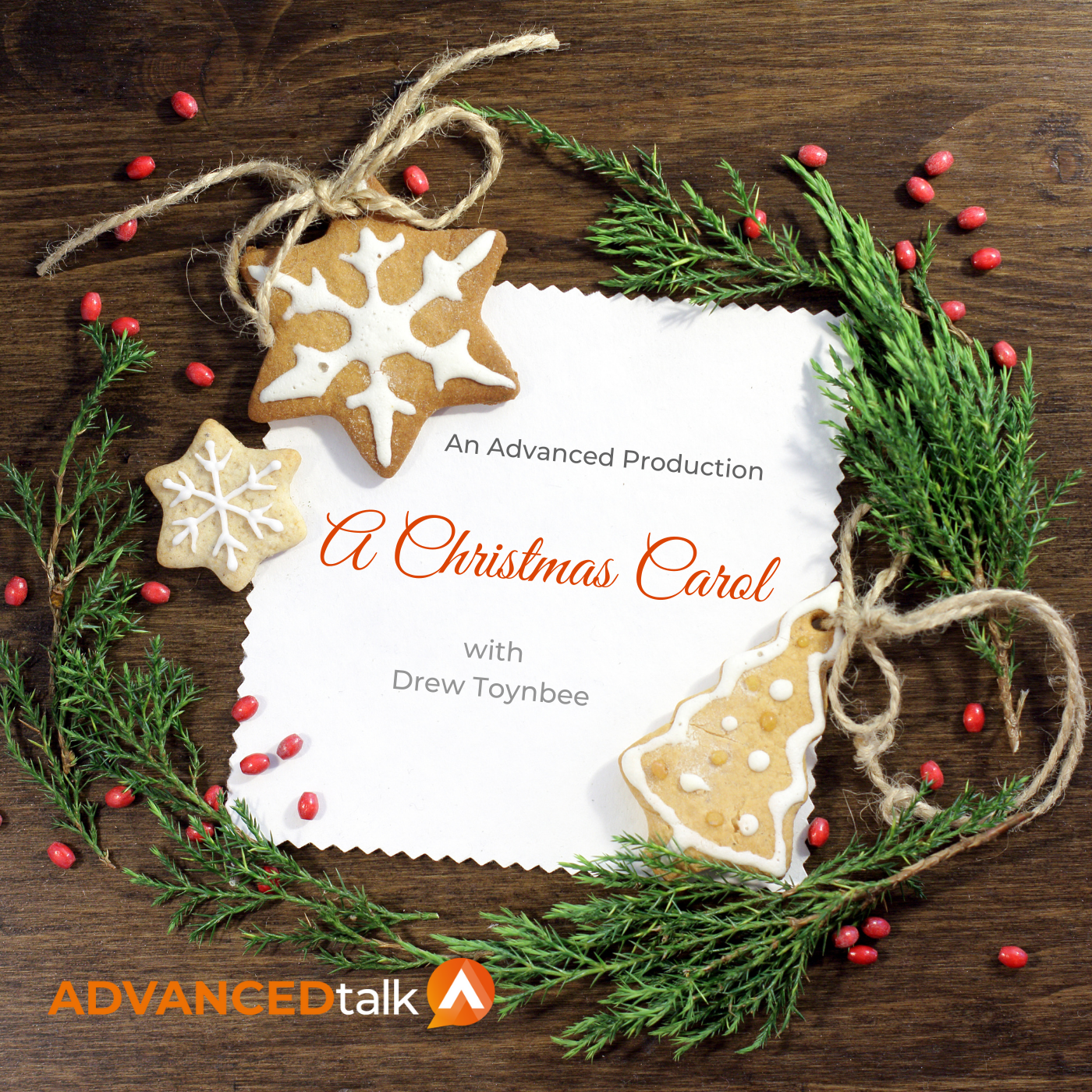 Drew Toynbee
---
Joined in: 2021
Job title: Product Operations Executive
Drew is a Product Operations Executive at Advanced, and recently he recorded an Advanced version of a classic festive tale; A Christmas Carol. You can listen to the tale below, and then read Drew's story of how he went from being on stage reciting Shakespeare, to his current role at one of the UK's largest software companies.
Drew's Story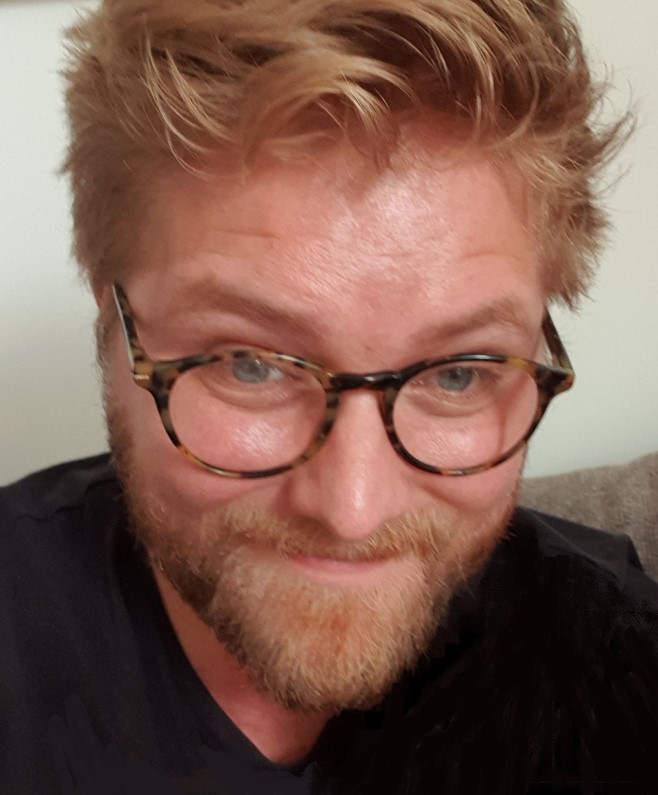 My dream of becoming an actor was envisaged in me from a young age; facilitated by a musical background with both my parents being traditional choral singers, and in turn, they encouraged me to follow in their footsteps after realising that I had developed a musically gifted voice.
From then on, putting myself forward to perform in front of a room full of people became second nature.
However, it was only after messing around in GCSE drama classrooms that I realised an acting career could potentially become the path I end up pursuing. It was my favourite subject at school and I found that; when I took the scenes seriously, I'd stumbled across a passion for performance that could in turn provide me with a fruitful future.
I carried on studying performing arts throughout my time at Richard Hale School; even taking onboard extra-curricular activities and being awarded with a School Colours accolade for services to Music and Drama.
The decision to go and study a Bachelor of Arts in Acting, at Bath Spa University was cemented upon opening my A-level results and finding that all important A-grade adjacent to Theatre Studies.
Fortunately for me, after a few weeks of settling into student life, the reality of becoming an actor came crashing down one morning in one of my TV and Film lectures.
Our academic professor told us quite plainly a piece of advice that stuck with me for the rest of my life; that the likelihood of anyone in the room making it professionally as an actor, was about forty to one.
This meant each lecture was focused on sessions that taught us about the value of transferable skills which can be gained from an acting career, such as the ability to feign confidence and to remain composed in front of an audience, ultimately educating us on the ability to apply these skills in a so-called 'real job'.
Three years later, I completed my bachelor's degree in performing arts; graduating with honours and in turn, I set my sights on moving to London in pursuit of achieving my lifelong ambition: succeeding in show business.
RSVP (Media Response)
My next chapter began after working diligently on a variety of projects and productions within the capital; the most prominent being granted the responsibility of directing a Romeo and Juliet production in Covent Garden.
Nevertheless, there were many obstacles and challenges that young actors face within a cutthroat industry. After receiving one rejection after another I had no choice but to turn to a company called RSVP Media Response, which are exclusively staffed and run by actors, and fortunately took me on as a Sales Agent. Little did I know at the time, that this would be the first of a trifactor of career changes that I would go on to pursue.
Therefore, over time my zero-hour contract slowly became my sole source of focus and income as my acting opportunities and auditions began to dry up. For twelve months my life consisted of upselling and working in outbound telesales, before deciding to embark upon more fulfilling roles within the company.
In doing so, I discovered that I had a propensity to excel in supervisory and leadership roles: securing three promotions in just shy of five years with the company, and eventually being encouraged to take over as floor manager.
During that time, I met and eventually got engaged to my wife, and we decided that moving out of the city to start a family and to be closer to hers would be mutually beneficial in the long run.
Higher Education Administrator
Therefore, the time had come for me to walk away from sales, and I decided to follow in my fathers' footsteps: pursuing a role as a higher education administrator. This meant ultimately that my journey had led me right back to where it started; with me spending long hours at a university within the city of bath - only this time I wouldn't be able to experience the trials and tribulations of student life.
This career change provided me with a taste of a more professional vocation, in turn had failed to provide me with the progression that I was desperately seeeking - with promotion and development oppertunities becoming far few and far between.
So, just short of 5 years, I was steered in the direction of my final career change thus far, which came just a short six months ago; after becoming aware of a product ops opportunity becoming available at Advanced. The decision to apply for a role with a software company seemed like a very logical next chapter in my life; especially since technology is being integrated forevermore into both our personal and professional lives.
Advanced
Throughout the various jobs and companies that I've collated along my vocational journey, my role with Advanced as Product Ops Executive is by far one of the most exciting. The fact that as a business we recruit people based on their aptitude as opposed to the judgment of their CV was such a breath of fresh air for someone like me, who's been turned away on countless occasions due to a lack of experience in a particular field.
Applying for this role has forced me to step outside of my comfort zone, (for the third time if you're counting), in an entirely new environment, within an entirely new industry that I quite frankly didn't know much about.
Every day working for Advanced, I aspire to reach the level of knowledge that my colleagues and the organisation in its entirety have assembled; by engaging with a variety of teams across the business as frequently as possible, I hope to one day be able to assimilate that information.
Actively seeing the work that I produce proving to be beneficial for others makes my role feel very fulfilling. Colleagues have reached out to me and have explained how the work that I'm doing is helping them to reach their end goal, which is music to my ears, making me want to carry on enhancing and developing within my latest line of work.
Conclusion
There are so many little moments that I've had throughout my life; so many "what if" scenarios where I've looked back and wondered if I made the right choices.
For now, though, I'm very blessed to have a healthy life, my wife and our two-and-a-half-year-old son and there are lots of other exciting places or things that I could've ended up doing, but I'm very happy here right now.