Advanced Hero
---
Daniel Mander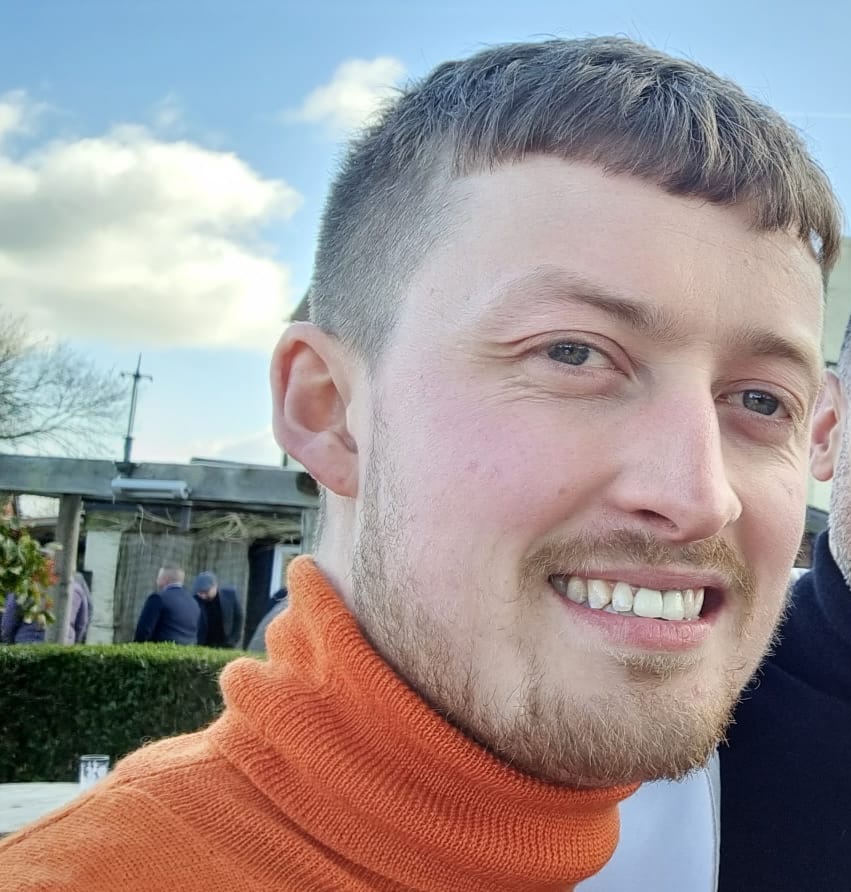 Daniel Mander
---
Joined in: 2019
Job title: Credit Control Team Leader
A few months ago, Daniel Mander saved the life of a fellow employee by being quick to act in a situation in which most people would freeze. He was awarded the Advanced Hero Bonus Award (£1000), for stepping in and applying first aid training when it mattered most in our Mailbox office.
Read this blog to find out more about our very own Advanced hero as he shares the story of how he stepped in to save a fellow employee's life.
Tell me a bit about yourself?
People who know me know that everything in my spare time tends to revolve around sport in some shape or form. Me, my mum, dad, and sister have been season ticket holders for West Bromwich Albion for 20 years, so going along to games is something that we can all enjoy together as a family (at least it is when we win).
Prior to joining Advanced I was a duty manager at a supermarket, however the unsociable hours and the lack of progression meant that I had to go and find work elsewhere.
I was looking for work on various job sites before one day coming across an opportunity going at Advanced in the Credit Control Team. After researching the business and its values; realising that it's a company that promotes from within, placing huge importance on progression and development - there was no way I was going pass up the opportunity to join.
In three years with the business, I've gone on to receive two promotions; as well as gaining invaluable skills and experience along the way, working my way up to become the Credit Control Team Leader.
Why were you nominated as an Advanced 'hero'?
It was around Christmas time when I came into the office one day, I'd just popped out to grab some lunch and then suddenly, on my way back into the office I see a gentleman come sprinting towards me from the sales department, coughing violently clearly in some distress.
He rushes past me towards the sink and desperately tries to drink water from the tap, but unfortunately isn't able to keep the fluid down as he regurgitates it all back into the sink. Fortunately, in my previous role as duty manager in a supermarket I completed my first aid training which definitely came in useful on this occasion.
A crowd had started to gather round at this point, and I realised that the situation had become life threatening when suddenly the gentleman's coughing stopped, with his face turning to an alarming shade of blue, indicating that there was a blockage within his airways. Almost instinctively I went over to the young man and performed the Heimlich manoeuvre.
I realised that the situation had become life threatening when suddenly the gentleman's coughing stopped, his face had started to turn to an alarming shade of blue, indicating a blockage within his airways. Almost instinctively I went over to the young man and performed the Heimlich manoeuvre.
I remember at the time feeling a bit nervous at the time, thinking to myself about the fact that I was literally smashing this poor guy's back in front of a crowd of people – imagine if it wasn't as serious as I'd thought?
Thankfully though on the fifth backslap an apple core flew out of his mouth, and he was able to breathe again. Ultimately, I'm just incredibly grateful that I was there to help my colleague in what must have been an incredibly scary time for him He came over to my desk the very next day and gave me a hug to say thank you for saving his life.
The girl on the train
Coincidentally there was another incident which had happened a few weeks later outside of work. I was catching the train with a colleague from work and from out of nowhere a young woman hit her head and collapsed right in front of me.
I went over to see if she was okay and tried to prevent her from getting up too quickly - which is what a lot of people tend to do when they're concussed. I made sure that she was placed into the recovery position, then I sat and waited with her until she was able to get the help and care that she needed.
Fortunately, since then I haven't been needed to come to anyone's aid inside or outside of work, and I hope that it stays that way for the foreseeable future otherwise people might start to feel like I bring them bad luck!
What do you hope to achieve during your time with Advanced?
I haven't got around to setting a long-term goal at the moment in terms of where I see my future career, although one of my key focuses will be striving to keep improving as a people manager within my current role. In the next 5-10 years, I'd like to think that I'll still be in a role that challenges me every day and pushes me to continue learning and developing.
Therefore, the main goal in my career is to find roles that continue to challenge and excite me, but also allow me to grow as a person, both personally and professionally. Earning two promotions in the three years I've spent with Advanced has given me a great platform to continue pushing myself and progressing up the ladder going forward.