Onboarding with Advanced
---
Chris Dallender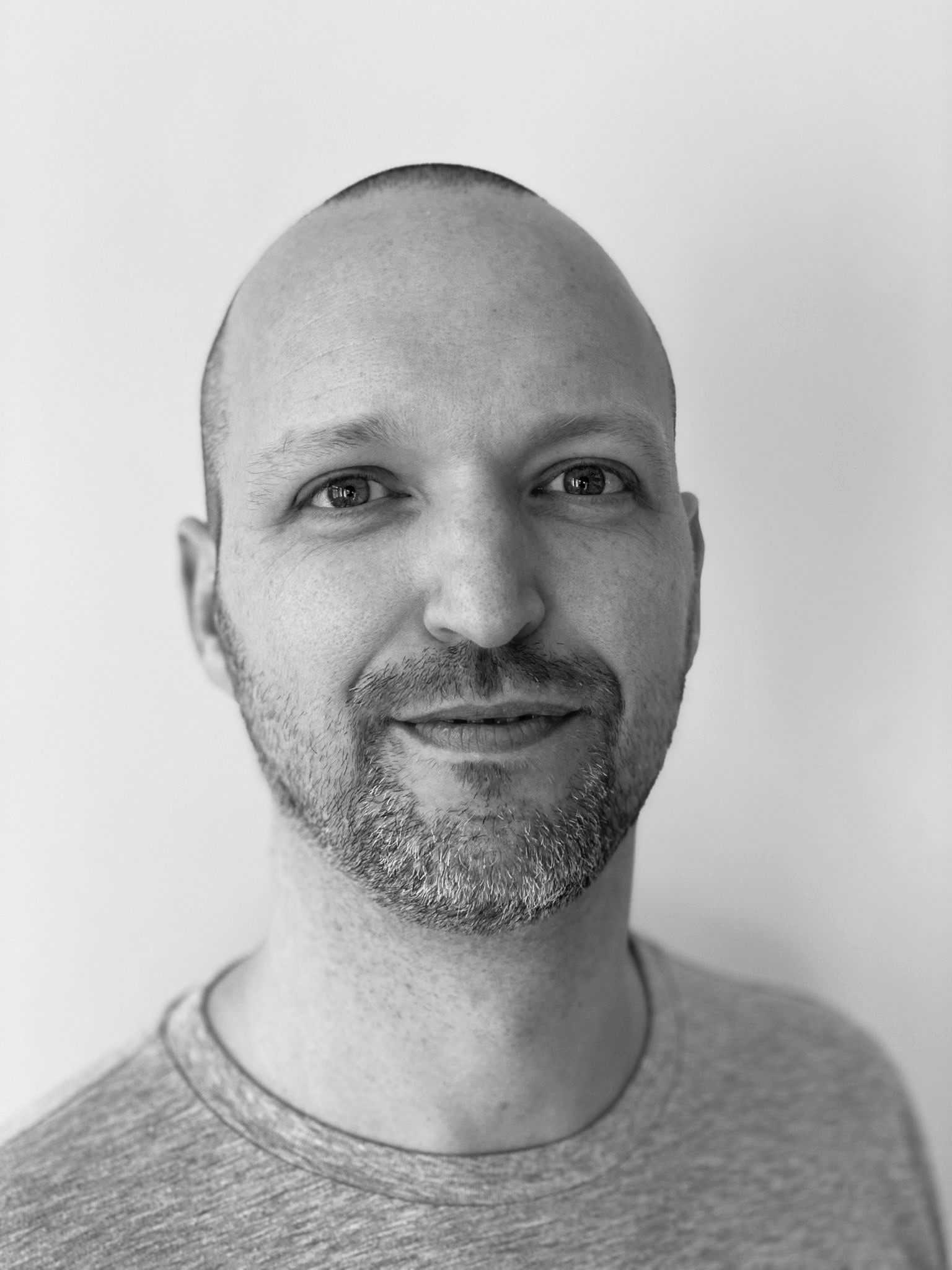 Chris Dallender
---
Joined in: April 2022
Job title: Product Manager
Chris Dallender: father of two - very proud dad, qualified physiotherapist, and former tennis coach, describes his journey to Advanced as "a bit of a winding road".
After spending over a decade coaching tennis, he proceeded to found and lead his own charitable music & arts project called 'Love Unplugged', plied his trade as in physiotherapy, before more recently entering the world of Product Management.
Read this blog to find out how Chris got on throughout his onboarding process with Advanced.
Why did you apply for a role with Advanced?
I had hoped that eventually, I would come across an opportunity to move into software product management, but I wasn't actively looking at the time. Instead, I was approached by a recruiter who informed me of an opportunity to join the business, filling the role of Product Manager.
The onboarding process was smooth and straightforward, from start to finish. What I liked the most about it was the transparency and openness with which the role was presented to me. There was no cloak-and-dagger approach regarding the package, scope of the role, or anything like that.
I found the whole process to be very refreshing from the norm - taking a different approach to the conventional corporate recruitment process - focusing less on CVs and experience, and instead of looking more into your personality and potential to succeed in the role and the business.
Initially, I was doubtful that I would succeed in getting the role of Product Manager at a large software company such as Advanced because although I'd worked as a product manager previously – I never had the chance to work on software products.
How would you describe your onboarding process?
Honestly, I would say that I've never experienced anything like it before, (in a good way). In previous roles I'd been thrust in front of customers with only sparing amounts of training and preparation; it was a case of doing a lot of falling over - making some mistakes in the process – and then refining the role over time.
Here at Advanced, I've felt like the onboarding process has been quick, efficient and very much people-centric. They were very clear about what they wanted to find, and that was the potential to succeed. There was very little time spent talking about what I had done before, and instead, they were interested in what I could do and how I would handle different situations.
What was your first impression of Advanced?
The immediate impression that the business gave me was that Advanced want to equip you for success. On the first day, all the new starters came in for their onboarding and experienced a well-organised induction day: where we found that our hardware was ready to go, our logins and emails were all set up, and meetings had been scheduled with managers for introductions.
My first impression of the culture here at Advanced was that they want the best for you as an individual – and that your individuality is welcomed. There is no sense that you need to become a carbon copy of the person sitting next to you; instead, you are encouraged to be the best version of yourself.
Advanced comes across to me like a company that lives by its values, it really hit home that one of the first people to meet me for an introduction was Amanda Grant (Chief Product Officer). I feel like it says a lot about the business and is a great example of how their core values - such as 'One Advanced' - are embodied across the organisation.
The fact that I've been embedded into such an amazing team and assigned to an even better people manager has made the transition a success, and long may it continue. People always make time to help you out if you're struggling, even if they're busy themselves.
What sort of things do you look for in a company before deciding to apply?
First and foremost, I need to see that there's value in what I'll be doing, as well as what the business is doing. I'll also look to see if there's scope for growth and development in both a personal and a professional capacity.
For me, I'll always try and judge a company on whether they abide by their core principles, and whether those principles are recognisable in its culture. I've been in companies before where the values were written down, but none of them were being advocated by the business.
Whereas with Advanced, I could see very early on after researching the business and interacting with its people during the interview process that their values aren't just a slogan, but more of a state of mind. It's all been based around: inclusivity, equity, openness, and diversity - celebrating all the things which make society a positive place to be.
How do you see your future within the business?
Well, I think that I fit in well here at Advanced, therefore I can see myself being here for a long time. Firstly, I aim to continue developing to become an expert in my role as a Product Manager.
Then moving forward, I want to take advantage of all the opportunities to continue learning and growing. Ultimately, the goal is to try and help others become successful at Advanced, and then perhaps move up into a leadership role one day would be the icing on the cake.