Dyspraxia Awareness
---
Adam Ridges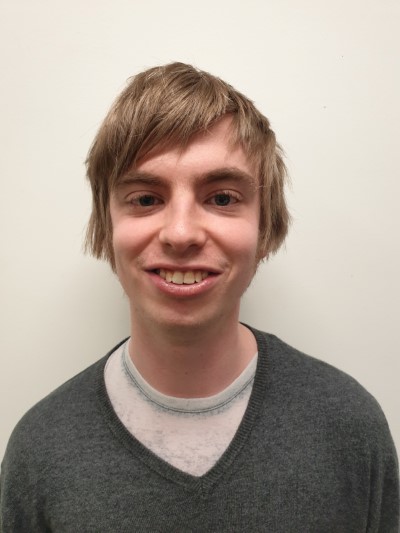 Adam Ridges
---
Joined in: August 2021
Job title: Associate UX Designer
Adam Ridges is somebody who doesn't let his disability define him, in his own words: "I'm never one to use my dyspraxia as an excuse: I am who I am, because of who I am not because of my dyspraxia".
It's been estimated that around 5% of the UK population are diagnosed with dyspraxia, a disablement which can effect one's balance, attention span and social skills, each year.*
I caught up with Adam to try and understand how his dyspraxia can have an impact upon his work and personal life and how we at Advanced are doing everything we can to support him.
Diagnosis
So, my parent's kind of knew I was dyspraxic from an early age because my dad also has it and they were able to spot the similarities between us.
Although, I never actually got a proper diagnosis until I got to my GCSE's and my music teacher, who I was quite close to, suggested going to get a dyspraxic test.
From then onwards, I was given the help which enabled me to get through school and go onto eventually studying a masters at Loughborough University.
Before applying to Loughborough to complete my masters, I undertook a Web Design and Development degree at the University of Central Lancashire in Preston.
That's where my passion for UX design was brought to life.
However, after graduating I struggled for quite a while trying to find work, I had multiple interviews and just found it really hard to break into the field that I wanted to get into (UX design).
That's what led me to follow what interested me the most: ultimately leading to me sending my application forward to go and study masters at Loughborough and Preston; ironically Loughborough accepted me first, even though I was just hoping and praying that I'd get in.
I found that I really flourished at Loughborough and was surrounded by very supportive lecturers, mentors, and course mates and lecturers who were there to help whenever needed.
Finding Advanced
Unfortunately, Covid struck right after I graduated with my masters, so I was out of work for a couple of months; and after nearly accepting a suspicious job offer that had a lot of red flags, I found my role at Advanced.
I couldn't be happier with the team I'm working with in UX. I'm in a relatively small, well-knit team where we've got a good mix of ages, and all get along really well.
With some places you get a bit of a class system whereas with Advanced everyone treats each other equally. Everyone treats each other on an even playing field and has that mutual respect for each other's work.
Everybody is happy to take criticism and praise onboard so it's just a really nice team atmosphere to be apart of.
Like I said, I'm very happy to be working at a company like Advanced; working in UX which is an enjoyable field with a lot of exciting things going on.
The product side I'm overseeing is health and care and so given my own dyspraxia and dealing with that, being able to help people and be doing something worthwhile feels really rewarding
Dealing with dyspraxia in the workplace
Working towards deadlines and pressure is another area of stress because dyspraxic's like to have structure. To get over that I'll write out list and try to be as organised as I can to keep on top of everything.
Processing information is another struggle: some people can read Harry Potter in a few days, whereas, for me it will take more like a month.
But there are certainly strengths I've picked up from being dyspraxic as well; my mental maths is very strong, and I seem to have quite a good memory.
One thing I've really appreciated working for Advanced is that it's nice to be able to choose where I work depending on how I'm feeling.
At home I've kitted myself up with my own nice set up: after being expensed a new keyboard after my old one broke, I've been able to gradually upgrade my kit over time, with a new keyboard, mouse and monitor.
My manager in the UX team is so supportive as well if I've got any issues with anything.
I actually had a one-to-one with her this morning where she wanted to learn about my dyspraxia and how she could help in any way.
She ended up organising a session for me with the rest of the team where I could explain to them a bit about my dyspraxia and that felt like a weight off my shoulders.
Then the rest of the team opened up about stuff themselves, which they really didn't need to, and is something I don't think you would find in many workplaces.
Passing Probation
Another thing that I really struggled with when I first started, was the stress that came with being on probation.
I remember one day having to take half a day off as I was really struggling to cope with the stress and uncertainty around whether I was going to get the job.
So, when Advanced actually dropped their probation period for new starters a few months after I onboarded it felt like a massive relief and something that I really appreciated, as all that stress and anxiety was taken away.
If anything, you do produce a higher level of work as a result of being off probation, or at least I did anyway. So, yeah, it's definitely one of the good practices that Advanced do along with many other things.
I'll never forget the day that I was told I'd passed my probation and came home to my mum later that day and gave her the good news.
Adam's Advice
I'd say if you have a passion for something, push, push and aim as hard as you can for it.
It may not be as easy as someone without dyspraxia and you may have to work that bit harder to get there but if you're willing to put the effort it you'll be able to make your own way.
But I was like I want to get into UX – this is what I want to do, and I'll find a way.
So even though you may go through adversity; if you're willing to put the effort in, the right company will find you eventually.